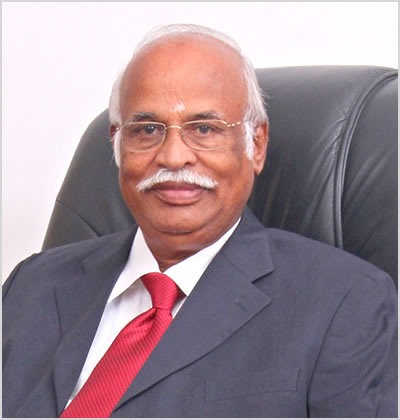 Dr. M Ramasami
Founder : Rasi Seeds (P) Ltd.
Rasi Seeds was envisioned and founded by Dr. M Ramasami, a self-made professional with a strong desire to serve the farmers. Since then, he focused more in creating superior quality, high yielding seeds that adds value to the community.
Dr. M Ramasami is committed to provide latest farming technology to Indian farmers in timely and cost-effective manner. His vision of quality seeds for every Indian farmer have led to build one of the leading seed brand of the country. Currently, Rasi Seeds employs one of the finest and largest team of scientists.
He is active with various agriculture and policy guiding forums of national & global repute. He is currently the chairman of one of the apex seed association of India, Federation of Seed Industry of India. He has been recently nominated as a member of National Steering Committee of the National Agriculture Higher Education Project (NAHEP) by the Secretary, DARE & DG, ICAR. For his exemplary contribution to the society, in 2008 Tamil Nadu Agriculture University conferred him as Doctor of Science (Honoris Causa). His contribution to the farmers and Indian agriculture was recognised by various institutions, leading to titles such as Person of the Year Award, Lifetime achievement award etc.
His approach for quality seeds and farmer service at the centre are the guiding principles of Rasi Seeds (P) Ltd.